Family
Farman stopped controlling his sisters
Farman slutade kontrollera sina systrar - engelska
Farman used to monitor everything his sisters did. But then he met a girl who had been the victim of honour-based oppression. Because of that, Farman began to think in a new way.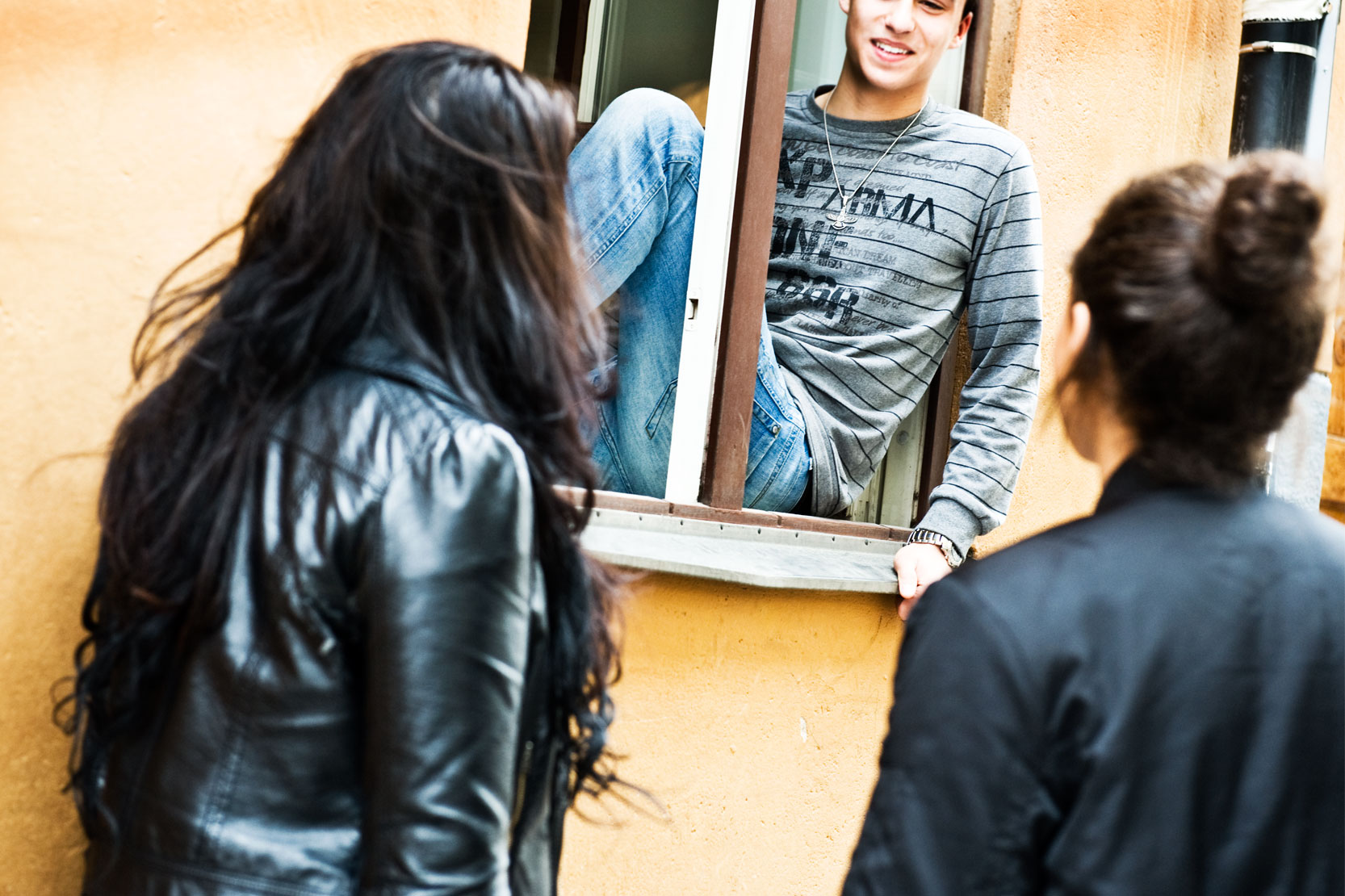 Farman and his family came from Iraq when he was 14 years old. He saw it as his duty as a boy to monitor his two sisters and keep track of everything they did.
Girls had other rules
Farman always had more freedom than his sisters. He had girlfriends, but his sisters weren't allowed to meet boys.
Sometimes Farman called his friends and told them that he had seen someone's sister go to a party. Farman also thought that his friends should call him if his sisters did something that he didn't think they should do.
He didn't think that this would lead to the girls being beaten or locked up. He never hit his sisters, but he had friends who had hit their sisters.
"I didn't have a guilty conscience because I didn't think I was doing anything wrong", Farman says. "But when I was 17 years old, I began to think about what I was actually doing".
His girlfriend helped him understand
Farman began to change when his girlfriend was beaten by her brother simply because she met Farman.
"I realized that the girl I loved was being beaten because of me. That was unsustainable. I had to leave her".

The incident gave Farman cause to think: "Is it really right that I don't want my girlfriend to be controlled by her brother while at the same time, I try to control my sisters?"
Sharaf hjältar supported Farman
Farman began to understand that what he had believed previously was actually wrong. Farman came into contact with Sharaf hjältar, a project that supports guys who object to honour-based oppression. Sharaf hjältar helped him when he began thinking about what he had done. He met people who had experienced the same thing.
"This was the first time I heard about human rights and the laws that exist to safeguard those rights".
The family has changed
"I have changed", Farman reveals. "I feel greater empathy for others, and I don't accept injustice".
In the beginning, Farman's family was astonished, but then they began to understand what he meant. Now his sisters have the same freedom as Farman, and their parents support their children's rights.
Many parents are worried
"More meetings among parents from different cultures are necessary", Farman says. "That which is new and strange is often frightening, and less fear leads to less honour-based oppression".
"When my mother came in contact with Swedish mothers who were worried about their children just like she was, she said that she became less fearful".
"A family's honour isn't about whether or not your daughter has a boyfriend", Farman explains. "The important thing is to have a job and be able to support yourself. Whoever wants to quit with honour-based oppression needs support, just like I received support. Dads who come here from other countries are used to defending their families. We have to help them understand that they no longer need to be worried about their families in the same way".
"I will keep my new values for the rest of my life", Farman says. "I won't subject my children to the same oppression as my sisters have experienced".